Thomas "Tom" Zasadny
August 12, 1937 - February 04, 2023
Obituary For Thomas "Tom" Zasadny
Tom Zasadny passed away peacefully at the Grande Prairie Care Center, in Grande Prairie, AB, on Saturday, February 4, 2023, at the age of 85 years.
Tom was born on August 12, 1937, in Lethbridge, AB. He moved to Grande Prairie in 1966 with Alberta Government Telephones, now Telus, where he was employed for 35 years. After retirement, Tom worked for a short time with Custom Communications. He then operated Crystal Ridge Shell for 11 years. Tom was always active in the community. He served on the Grande Prairie Public School Board for 13 years, coached minor hockey, and played hockey with the Grande Prairie Athletics. Tom was also a member of the Grande Prairie Elks Club, Grande Prairie Golf and Country Club, as well as the Grande Prairie Rotary Club where he was honored to receive a prestigious Paul Harris award.
Tom played Old Timers hockey, which took him to various places in Canada, the United States, and Europe. Tom also kept busy by building two homes for his family. Tom was always a "wanna-be farmer" and was always quick to offer his armchair farming views to his brother-in-law Richard, friend Roy and his many daily coffee buddies, commonly referred to as "the Hayseeds". We will miss Tom for his quirky humour, his kindness, generosity, and love for his family and friends.
Tom is survived by his wife Joyce of 58 years; his son Dean, and daughter Laureen; sister Evelyn Wince and brother John, both of Calgary; brother-in-law Richard (Eileen) Bianchi, and Rodney Lodermeier; sister-in-law Norma Zasadny; as well as many nieces and nephews.
Tom was predeceased by his parents, Iko and Mary; three brothers; Joe, Alex, and Fred; brother-in-law Frank Wince; sisters-in-law Murial Zasadny, Lorraine Lodermeier, and Leyda Zasadny; and mother and father-in-law Victor and Ena Bianchi.
Tom's family would like to thank the Grande Prairie Care Centre staff for their devoted care and attention to Tom. In addition, they would like to offer special thanks to Stacey and Mel who provided companion care which always brought a smile to his face. In addition, we give thanks for the weekly visits from his friend Gerry Dobko who consistently delivered hockey magazines and Tommy vitamins (chocolate bars). A huge shout-out to the wonderful care provided to him by Dr. VanTonder.
A Celebration of Tom's Life will held on Saturday, March 4, 2023, at 2:00 pm, at Clarkson Hall in Evergreen Park, Grande Prairie, AB. There will be an open mic at the service. Webcasting details will be added closer to the service date.
Memorial donations may be made to Bandaged Paws Animal Rescue Association (12220 104 Ave., Grande Prairie, AB, T8V 8A8, www.bandagedpaws.org/ways-to-help) or to Alzheimer Society of Alberta and NWT (102, 9823 116 Ave., Grande Prairie, AB, T8V 4B4, www.alzheimer.ca/en/ab).
Services
Clarkson Hall in Evergreen Park
55051 Township Rd 710
Grande Prairie, AB
Get Directions »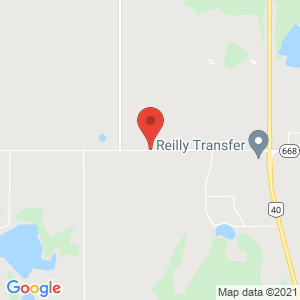 by Obituary Assistant
Photos & Video
Add New Photos & Video