Ernest "Ernie" Frederick Sedore
January 29, 1936 - January 13, 2023
Obituary For Ernest "Ernie" Frederick Sedore
Ernie Sedore, a longtime resident of Grande Prairie, AB, passed away Friday, January 13, 2023, in the Grande Prairie Regional Hospital, at the age of 86 years.
Ernie Sedore was born on January 29, 1936, in DeBolt, AB, to Fredrick and Myrtle Sedore. Ernie spent his teenage years cowboying and assisting his mother/siblings (Catherine, Reta, Bessie, Stan, and Margaret) on the farm at Goodwin, AB. In his adult years he ran grader and owned and operated his own gravel truck.
Ernie loved to socialize at his regular coffee shop that changed over the years. You would find Ernie telling stories, debating points, or telling jokes at the Gulf, Golden Inn, Phils Pancake House, Prairie Mall, and, in his later years, Tim Hortons. One of the memorable things about Ernie was anyone was welcome to his table and he would enjoy your company even if he didn't know you well. Ernie enjoyed many things in life like fishing, boating, and horses. Along with Ernie's passion for being a cowboy, he could be found in his midlife years enjoying his family and participating in the Grande Prairie Gymkhana club. Since Ernie was not a rider during this time, he assisted on the the Gymkhana board as well as with other community horse associations.
Ernie's greatest accomplishment was the family he and Levola (nee Bankhead) created. He is survived by his children: Christopher (Barb) Sedore, Norman Sedore, Tracy (Gary) Downes, and Denise (Gilbert) Boisvert; grandchildren: Nicholas (Michelle) Sedore, Cassandra (Dan) Allan, Gary (Rebecca) Downes, Emma (Derrick) Remillard, Tamara (Carter McQuaig) Downes, Courtney (Eric) Soucy, Shelby Sedore, Heather (Connan) Mountney, and Dustin Downes; great-grandchildren: Aliyah, Isabella, Lincoln, Zayden, Rosalie, Dominic, Drayken, Parker, Adelynn, Riggs, Axton, Jasper, Piper, and Aubree; siblings: Bessie (John) Stevens, Stan Sedore, and Margaret (Don) Bernie-Brown; as well as numerous nieces and nephews.
Ernie was predeceased by his father Fredrick Sedore; mother Myrtle Sedore (nee Henry); sisters Catherine (brother in-law Don) Morrison, and Reta (brother in-law Ron) Reid; as well as sister in-law Helen Sedore.
A Celebration of Life will be held on Saturday, April 29, 2023, at 11:00am, at the Veterans Memorial Gardens & Interpretive Centre in Grande Prairie (10121 93 St). Luncheon will follow to enjoy a time of fellowship and story sharing. At 3:00pm Ernie will be laid to rest in the Goodwin Cemetery. Everybody is welcome to join.
The family has set up an email to collect pictures and stories that people would like to share. Ernie.sedore@hotmail.com
Memorial donations in honor of the true cowboy that Ernie was, may be made to PARDS (710009 Range Rd 55, County of Grande Prairie No. 1, T8W 5A7).
Services
Veteran Memorial Gardens & Interpretive Centre
10121 93 St.
Grande Prairie, AB
Get Directions »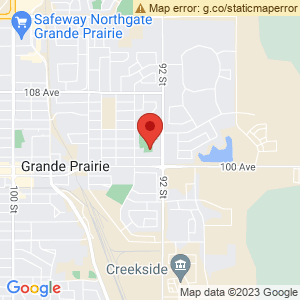 by Obituary Assistant
Photos & Video
Add New Photos & Video