Funerals are a beautiful way to honour your loved one's life and to grieve as a community.  Unfortunately, current Covid-19 restrictions have made large, traditional funerals difficult.  At Oliver's we we want to keep everyone safe while providing options and support for those experiencing loss.
Precautions we are taking
Staff and families required to wear masks indoors.
Hand sanitizer available throughout the facility.
Regular sanitization of high-touch surfaces.
Following current Covid regulations put forth by Alberta Health Services.
Current Covid-19 Restrictions
Indoor funeral services are permitted with up to 50 people or 50% of fire code occupancy, whichever is less.

For funerals held at Oliver's Funeral Home, a total of 50 people are allowed.

Indoor funeral receptions are prohibited.
Outdoor ceremonies, services and receptions are permitted with up to 200 people
Masks must be worn indoors.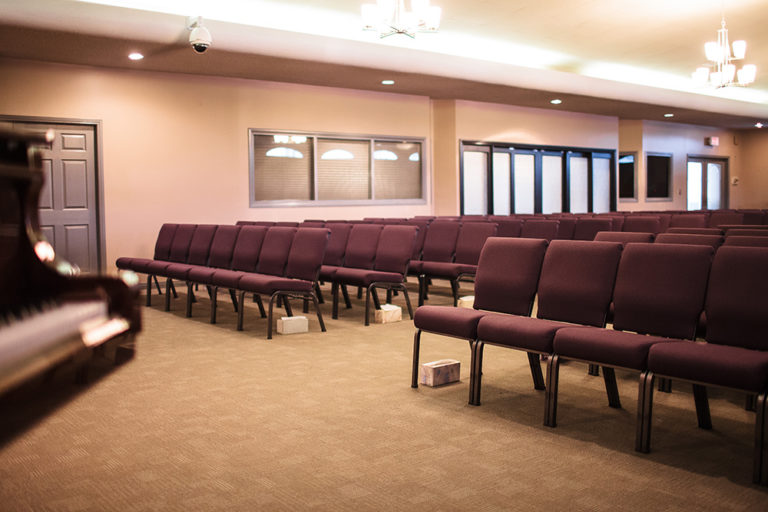 Funeral arrangements may be made by phone, online, or in person.
Funeral services may be live-streamed or recorded so those who cannot attend can view the service.
Staggered viewing times can allow more people the chance to say goodbye to their loved one.
Graveside Services and other outdoor services may have up to 200 people attend.